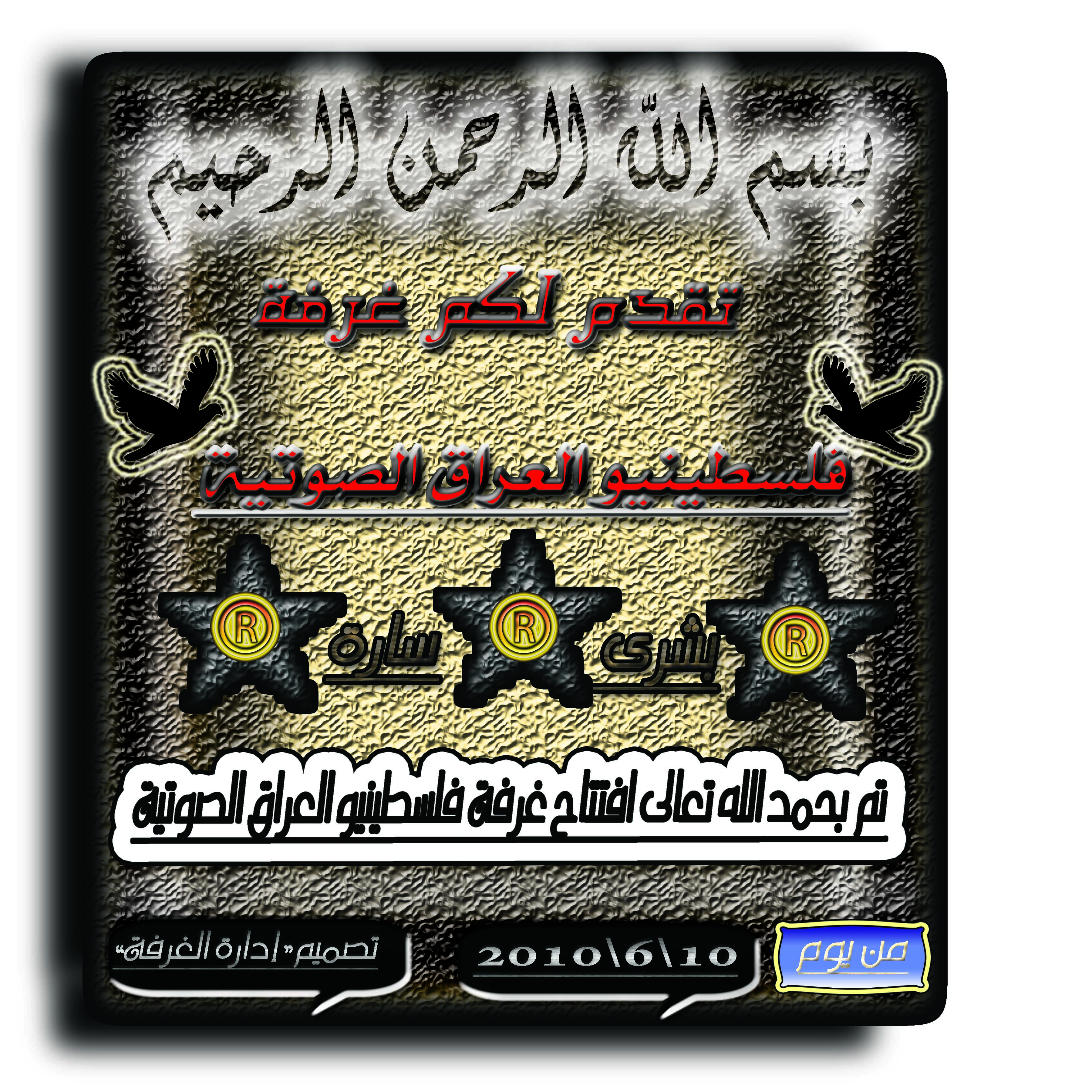 The Palestinian refugees in Iraq deprecated of what the security forces have done of overnight breaking into Al Bahadiat neighborhood spreading terror among the children and women and confirming their real goal against the Palestinians.
What the security forces did of violation to the Palestinians houses in Iraq just to try to harm the Palestinian people dignity which have faced a lot from this forces which is the same as what the Palestinian is facing now by the Zionist forces in Palestine.
We are confirming that the goal from this crazy attacks is not to protect Iraq but to displace the Palestinians from Iraq in order to segment any Arabic relation between the Iraqi and Palestinian people and to execute the Zionist request which is to harm the Palestinian people and to remote it as far as they can from its blessing homeland.
We are demanding the Palestinian liberalization organizations and Ramallah and Gaza governments to support Iraqi Palestinians from this spite and to stand against this project which aim to displace the Palestinians from their houses. We are demanding the Iraqi government to free all the arrestees and to apologize for them.
We are addressing these forces, where you were when the American forces killed the Iraqi people and infringed Iraq!
Palestinian refugees, Al Baladiat neighborhood/ Iraq – Baghdad
16/9/2011
Translated by : Basheer Mahoud Ghannam