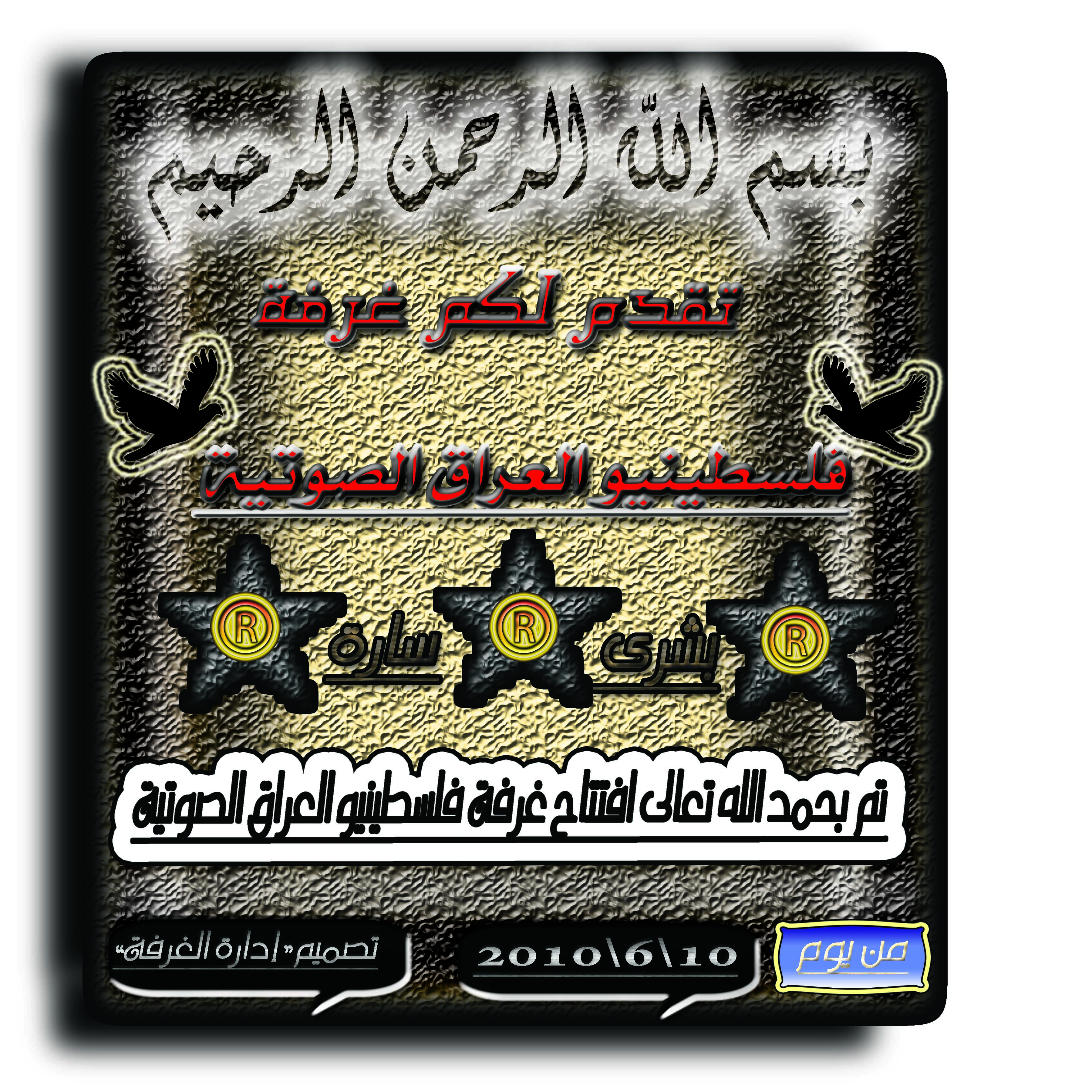 Iraqi Palestinians Website
The first Palestinian website concerns with Iraqi Palestinians observing the violence and harassment faced by Palestinians in Iraq which have been done by the forces of the American occupation and Al Saffawia Militias which supported by Iranian government and the Iraqi government
Iraqi Palestinians Website is so interested in publishing our matter to many people around the world opening wide horizons to conduct our suffering to every part of the world to show our history and what we have faced of violence, persecution and displacement to the regional and international public opinion. The administration of the Iraqi Palestinians website wants to document the news, documents, studies and essays and everything which may deal with the history of Palestinian presence in Iraq and we try to publish them in different languages with intensive interest.
This will be the first step which is unexampled and a new achievement which will be added to this distinguished informational edifice, through design an area by English language to speak to the world and declare accurate statistics, events, history …
The new article will be entitled "Paliraq English" within articles of our website.
So we would like to pay attention of all specialists, researchers, who is interesting with the Palestinian's affairs to contact and share the website by presenting essays and reports in English language in order to serve our just matter and to reveal all the murders against the Palestinians in Iraq by the Americans forces and the Al Safawia militias which is supported by Iran and the security Iraqi forces.
So we are ready to receive all your reports, essay, participations, and translated news to publish them within a particular article in English language, and we are willing to receive your suggestions through our email: pal.iraq@yahoo.com
Iraqi Palestinians Website
Translated by / Basheer Mahmoud Ghannam